Monday, February 08, 2021
Black-owned e-tailers are creating a 'one-stop shop' for BIPOC-founded beauty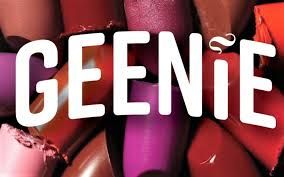 Geenie, a beauty e-tailer launched in July 2020 for BIPOC-founded and socially conscious beauty brands, closed an angel round of funding for an undisclosed amount in January 2021.
When the Black Lives Matter movement swept the U.S. over the summer, Nyakio founder Nyakio Grieco noticed the wave of posts on beauty Instagram showcasing hundreds of Black-owned beauty brands.
"As a consumer, I would go to these lists to try to support and shop, and I was surprised by a few things. One being, here I am, a Black beauty founder who started a brand out of my apartment in my 20s, and now in my 40s had launched into my dream retailer at Target. I'm looking at these beautiful lists, and I'm shocked at how many brands I've never heard of before," she said. As a result, she started planning the launch of beauty e-commerce site Thirteen Lune, which went live in December 2020.
Grieco is the latest in a growing cohort of Black female founders launching e-commerce platforms to showcase BIPOC-owned beauty brands. Others launching in the past year include AMP Beauty LA, Geenie, Sanctuaire and Beautyocracy, with others such as Skin Edit + Co. planning to launch. These startups join BLK+GRN, which was founded in 2017. Each platform emphasizes curation and community-building while focusing on different price points, age demographics and categories.
The platform focuses on indie beauty brands "guided by the multicultural, gender-expansive, activist and values-led ethos of Gen Z and millennials," according to the company's description. Brands include Black-owned Kami Cosmetics, Indigenous-founded Cheekbone Beauty and Prados, and LGBTQ+-founded Fempower Beauty.
"We wanted to move into 2021 with some momentum, with a budget. We were super scrappy and self-funded in the fall; though we were able to do some stuff, we were limited by not having any sort of operational or marketing budget, so that was the goal of doing this first initial angel round," said Geenie founder Chana Ewing. The angel round included a group of 11 investors, including Emmett Shine, co-founder of DTC marketing agency and incubator Pattern Brands (formerly Gin Lane); Maxwell Mitcheson, vp and head of talent at talent development company TalentX; and Alexa Payton, vp of growth strategy and operations at Dentsu.